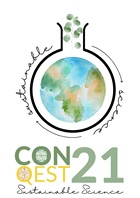 This year's conference theme is "Sustainable Science", implementing cost effective and environmentally sustainable practices in laboratory management and science curriculum delivery. Presentations, workshops and discussions will focus on:
Exploring student investigation options in the National Senior Science curriculum;
Exposure to latest laboratory management practises, science curriculum inclusions and current technologies;
Building relationships with industry professionals, to maximise resource efficiency and improve equipment expertise.
We understand how important regular Professional development is to keep you up to date with the latest resources for your role in science education. This diverse annual professional development event aims to increase the capacity of Science Technicians to have a direct impact on student outcomes, strengthening their integral contributions to science education.
We look forward to you joining us in this Virtual training.