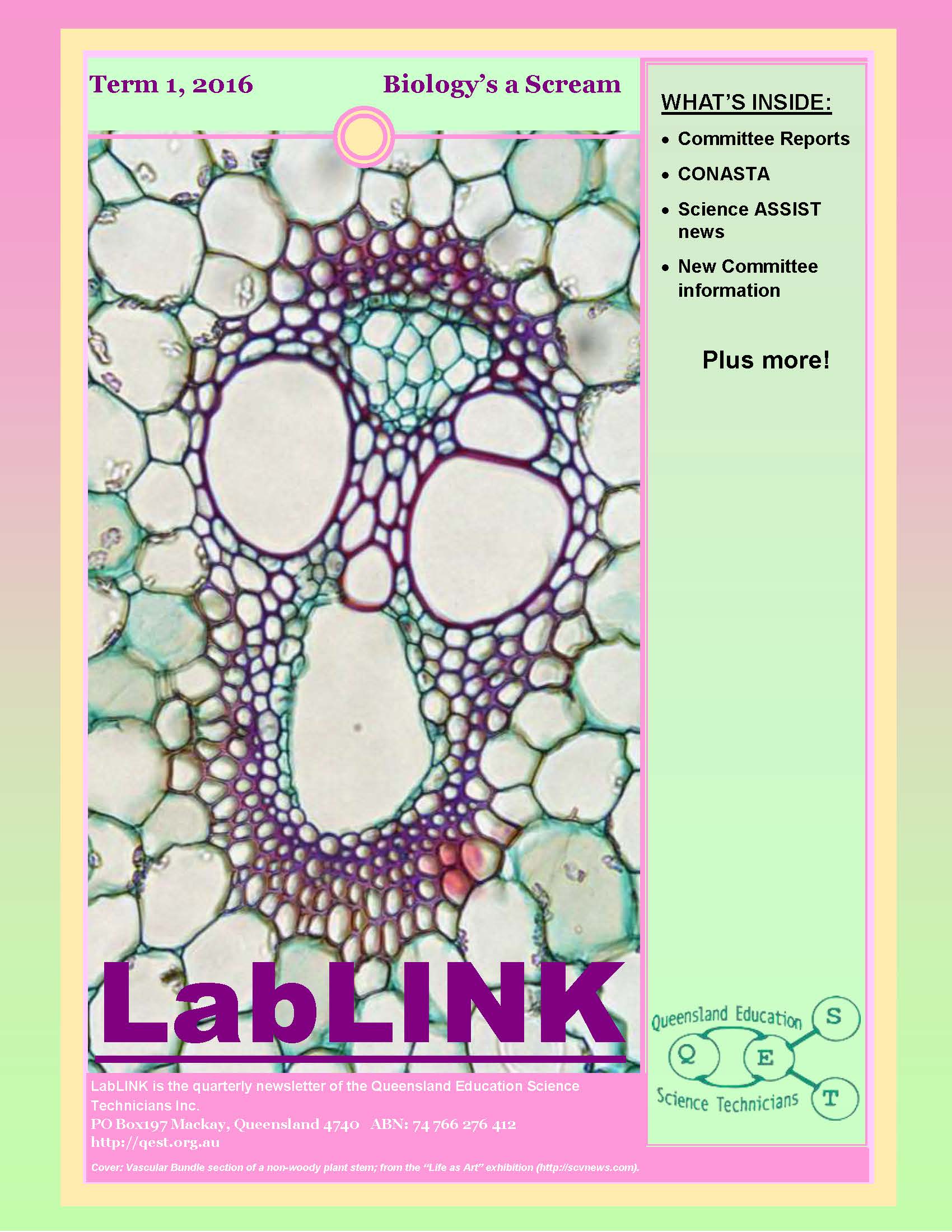 To see inside our latest LabLINK (March 2016) go to the members area Members Area  and download it for lots of interesting articles, news and information.
Not a member ? download and compete a 2016-17 membership form and return it with payment to: Queensland Education Science Technicians Inc. PO Box 197,  Mackay,  QLD, 4740.
WEBINARS
Did you miss any of our Webinars ? – don't worry you can view them from our members area.
http://qest.org.au/membersarea/
There are "Lab tours", very useful information on "Chemwatch" and tutorials on calibrating various instruments including dissolved Oxygen probes and Pascoe Instruments.
2016                                                                                                                               CONASTA 65 Will be held in Brisbane form July 3rd -6th.  Details can be found at http://www.conasta.edu.au/ We have been invited by STAQ to participate in CONASTA65 where there will be a day dedicated to Laboratory Technicians.  QEST has representation on the CONASTA steering committee.  If you would like to assist our team in sourcing the laboratory technician workshops, please contact QEST Conasta Liason Wendy Shearer, via QEST email.