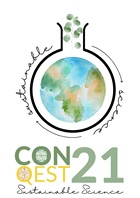 A FREE ticketed Virtual tradehall experience, "Supplier Speed Dating", will be held WEEK 10: Wednesday 15th September 2-3pm.  Virtual Tradehall stalls via Whereby, SPONSERED BY CIDERHOUSE TECH
To register for Supplier Speed Dating, use this link
Registrations are limited, so we encourage you to share the love and get together with your co-workers or local peers and make it a double date!  You can edit your survey responses up until the survey closes on Monday 13th September at 12 noon.
We are able to have up to 100 logins into the "Whereby" room.  Once we have done a group meet and greet, we will divide up into 10 rooms for a break out session.  Suppliers will be assigned a break out room that delegates can switch between, ideally every 5 minutes.
Suppliers have been asked to tantilise you by having some of their "best bits" on display as conversation starters.  We have asked for suppliers to focus on products that make our lab life easier, assist in implementing the practical component of the Senior Science Curriculum and general STEM engagement in Australian Junior Curriculum.  You will be able to ask specific questions about products, such as proper usage, maintenance, calibration and troubleshooting, just as you would in the ConQEST trade hall.
Unlike other video conference mediums, Whereby allows conversations to flow more organically without automatically muting and spotlighting participants when they talk, creating a more relaxed experience.  All participants also have the ability to share their screen or spotlight their camera, which we hope will assist you in communicating your queries.
Please note that the sessions may be recorded for future reference and delegates will be asked upon registration if they wish for their contact details to be shared with suppliers.
Our aim is for this event to be a fun way for delegates and suppliers to network.  If you have any further questions about the event, please contact the ConQEST team via conqest@qest.org.au